My beloved Wire Baobab Christmas Tree is made by local craftsmen, and I use it every year in my African bush house, standing in front of our huge fireplace…​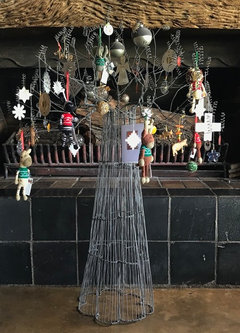 ​
This year I have used extra special Gogo Olive knitted animals….
​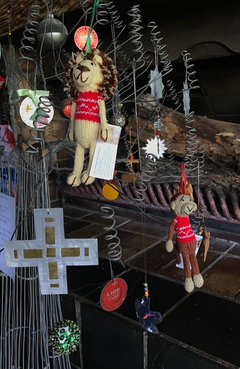 ​
they add real delight to the tree….
​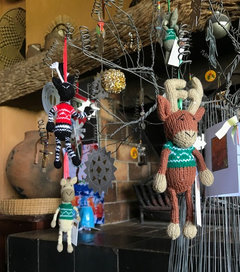 ​
surrounded by family, our jack russell dogs and Christmas stockings hanging ready, a carved Painted wolf by a local artist on the lintel…
​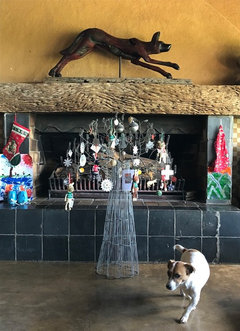 ​
Oh…during the festivities the naughty wild Jack Russells decide that a rock Hyrax, one of the dozens eating my garden flowers, needed to go the way of their Christmas lunch!
Nature in the raw..beware graphic content….
Christmas greetings from me, the African wild dogs and the Jack Russells in the Zimbabwean Bush!
​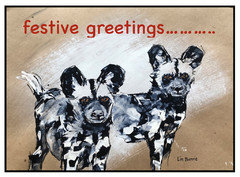 ​