This is truly Baobab heaven, the lowveld of Zimbabwe….
Now, at the beginning of the rainy season, multitudes of creamy white baobab flowers hang: white, frilly and pendulous from bulbous green leafed stems,
Like so many slightly frumpy aged ballerinas,
My beloved Wire Baobab Christmas Tree is made by local Zimbabwean craftsmen, and I use it every year in my African bush house, standing in front of our huge fireplace…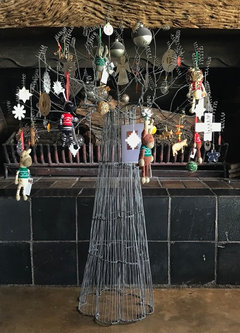 We use extra special Gogo Olive knitted animals as decorations….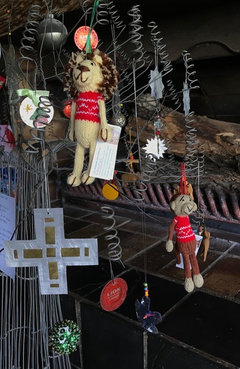 they add real delight to the tree….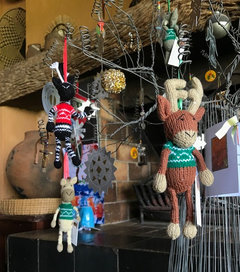 surrounded by family, our jack russell dogs and Christmas stockings hanging ready, a carved Painted wolf by a local artist on the lintel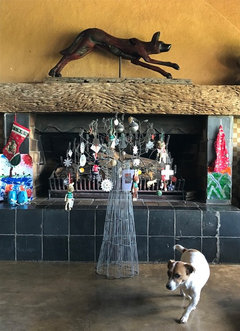 Chilo Gorge safari Lodge has an even bigger wire baobab christmas tree!
so this Christmas blog is totally focussed on Baobabs, Baobabs Baobabs!

Christmas greetings from me, in the Zimbabwean Bush!